Want to know the latest reimbursement for PAD tests in 2019? Biomedix® has pulled the data market-by-market for CPT codes 93922, 93923, 93924, office visit E/M codes, and supervised exercise therapy, with their published Medicare reimbursement rates.
If you are interested in planning your year, and want to know how much you will be paid for limited arterial studies, full arterial studies, and post-exercise (stress test) studies, this is a valuable resource.
PAD CPT codes 93922, 93923 and 93924 are split into the -TC (technical component) and -26 (professional fee) as well, providing you with a clear picture of reimbursement.
To get your 2019 PAD Medicare Fee Schedule, simply fill out the form below. Did you know Biomedix customer service includes reimbursement guidance around your PADnet®?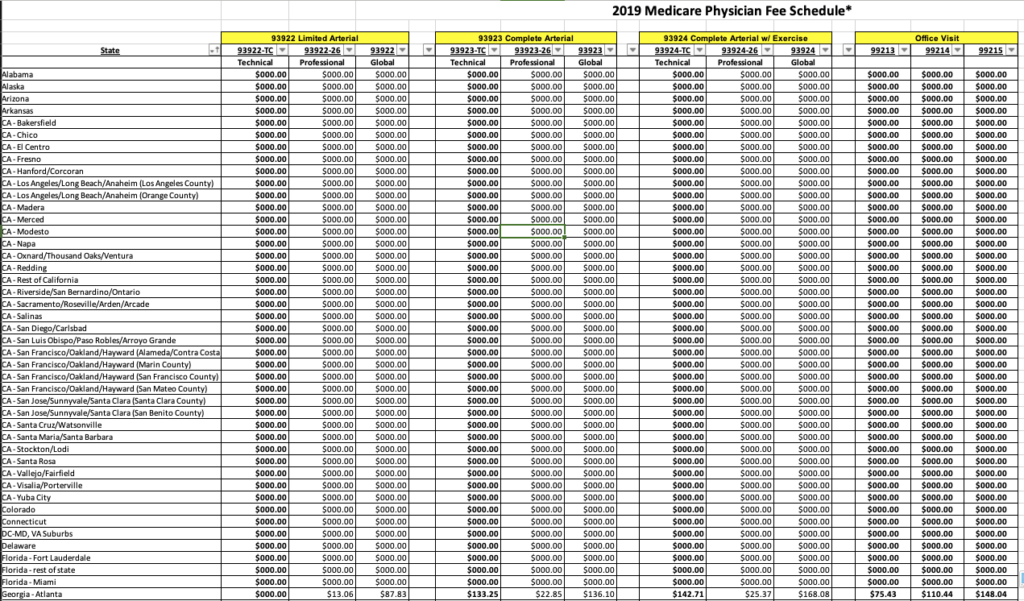 Fill out the form below to request your copy of the 2019 Medicare Fee Schedule