Finally, a new and innovative way to identify PAD

PADnet Xpress™ is a revolution in the way the PAD can be identified for population health efforts.
PADnet Xpress tests can be performed in under 2 minutes, and features an easy-to-use single page application interface.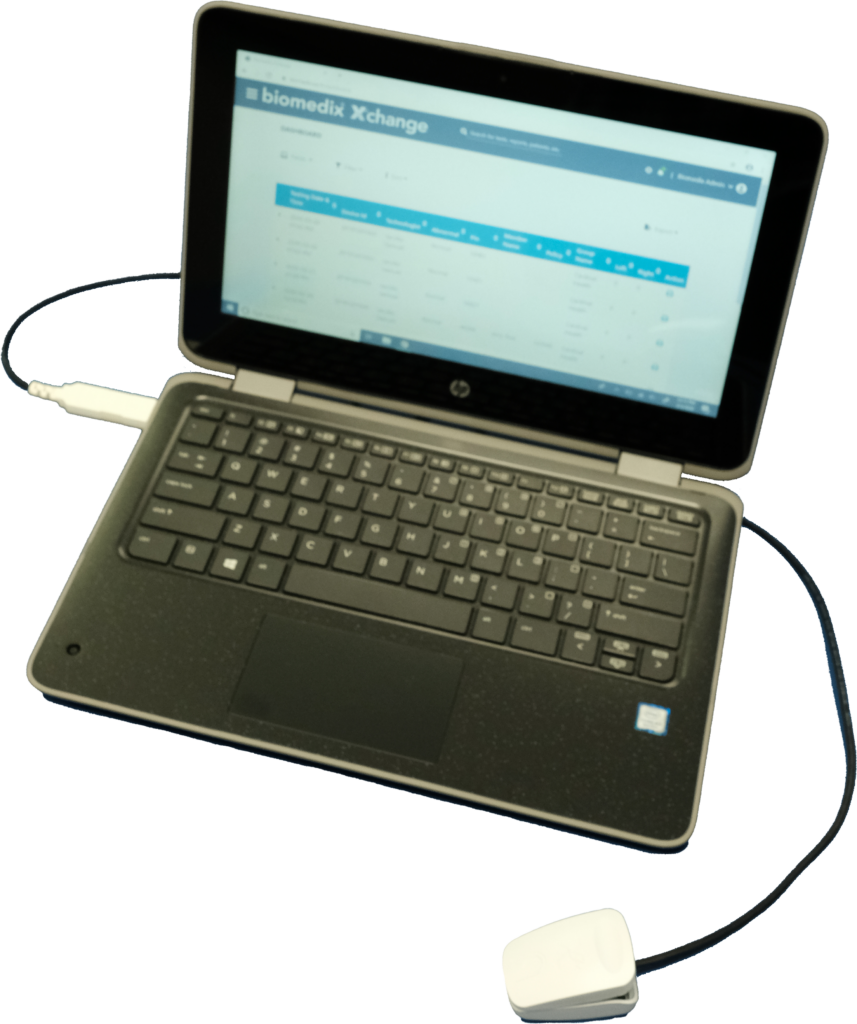 ---
Unparalleled accuracy
Biomedix has more than 20 years of experience building systems that identify PAD.
PADnet Xpress builds on this experience, with a database of over 1 million PAD tests.
This intelligence enables PADnet Xpress tests to be interpreted automatically, for rapid screening applications.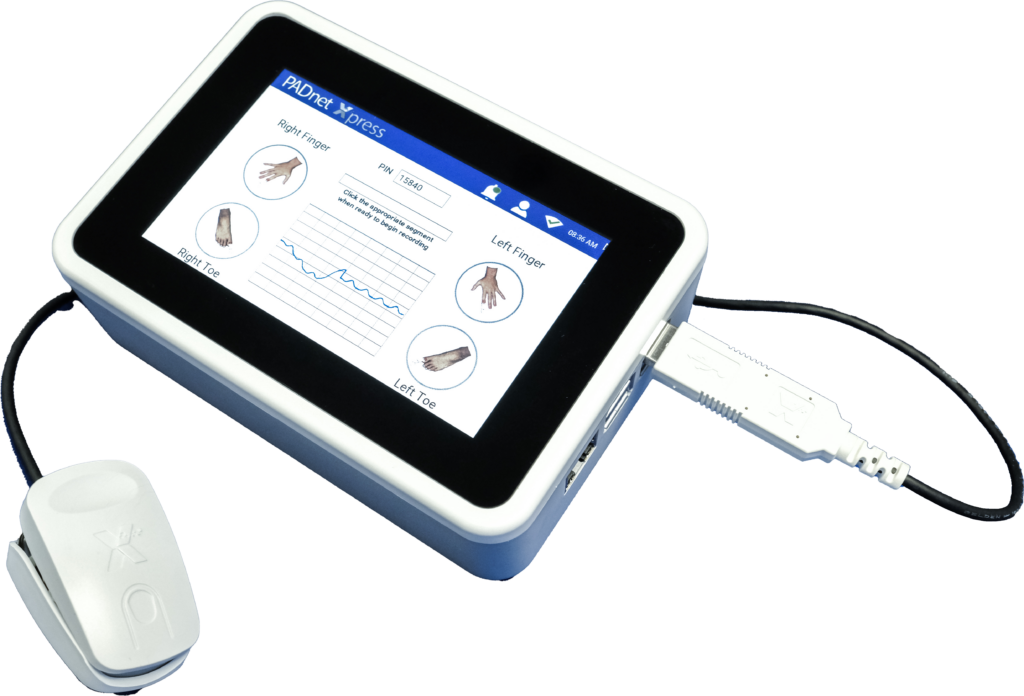 The ultimate in flexibility
The PADnet Xpress can be connected to any tablet or laptop computer, and is available in a standalone configuration with the Biomedix Hub.
The Biomedix Hub is designed to be small enough to fit into a drawer or backpack, and doesn't require a laptop, because the software interface is built into the device.
The Biomedix Hub includes an integrated battery to accommodate testing where power may not be available. No laptop is required to operate the device, the interface is built into the touchscreen interface of the device. No member data is required to perform a test.
---
Leverage the cloud
PADnet Xpress tests are automatically synced to the Biomedix Xchange population health platform. Users can add test and member data as needed, and print studies from a centralized, cloud-hosted, web-based interface. Administrators can see testing activity in real-time across their entire PADnet Xpress fleet. Our secure system is HITRUST-certified.
Compliant with electrical safety standards for home use
PADnet Xpress has successfully passed the 60601-1-11 test for electrical safety for home use applications.

---