Biomedix Expands HITRUST CSF® Certification to Further Mitigate Risk in Third-Party Privacy, Security, and Compliance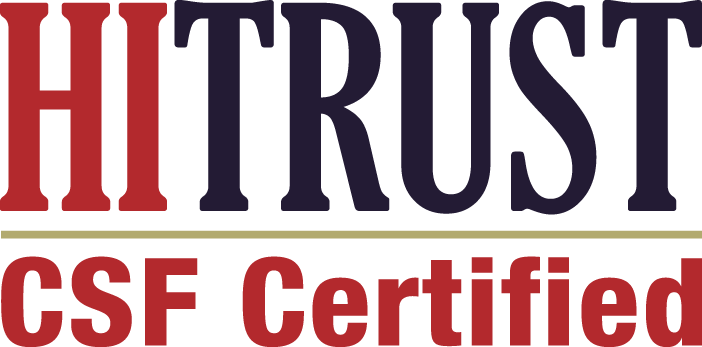 HITRUST CSF Certification validates Biomedix is committed to meeting key regulations and protecting sensitive information.
St Paul, MN, November 30th – Biomedix, a healthcare risk-assessment technology company with a portfolio of diagnostic devices and services that help guide patient care and eliminate gaps between the cost of care and compensation for care, today announced that all of the parts of its information security infrastructure, including PADnet, the new PADnet Xpress, and Biomedix Xchange population health management platform has earned Certified status for information security by HITRUST.
HITRUST CSF Certified status demonstrates that Biomedix has met key regulations and industry-defined requirements and is appropriately managing risk. This achievement places Biomedix in an elite group of organizations worldwide that have earned this certification. By including federal and state regulations, standards, and frameworks, and incorporating a risk-based approach, the HITRUST CSF helps organizations address these challenges through a comprehensive and flexible framework of prescriptive and scalable security controls.
"Organizations are under more pressure than ever to meet complex compliance and privacy requirements that include technical and process elements such as NIST, ISO, and COBIT," said Chris Trygstad, Chief Information Security Officer at Biomedix. "We are pleased to demonstrate to our customers that we continue to meet the highest standards for protecting sensitive data and information by achieving HITRUST CSF Certification."
"HITRUST is continually innovating to help streamline and simplify how organizations assess information risk and manage compliance in a cloud environment," said Jeremy Huval, Chief Compliance Officer, HITRUST. "We are happy that Biomedix has taken the steps needed to maintain HITRUST CSF Certification—a designation which provides added confidence to their customers."
"In 2019, over 41 million healthcare records were exposed, stolen, or illegally disclosed in more than 500 healthcare data breaches, an increase of nearly 200% year over year," stated John Romans, Biomedix CEO. "HITRUST certification gives our customers the confidence that they can trust us with their Protected Health Information." 
About Biomedix
Biomedix is a provider of front-line diagnostic solutions for delivering value-based care. Biomedix Xchange is the only population health management solution that enables the aggregation of chronic disease detection and management, behavioral health monitoring and surveillance, and SDoH in a single patient record.
Biomedix is the maker of PADnet, the market leader in front-line diagnostics for peripheral vascular disease. PADnet is the only diagnostic device that can support the identification of PAD and chronic venous insufficiency (CVI) through a unique collaborative care model. PADnet Xpress represents the latest technology for quick and accurate PAD screening, custom-designed for value-based care.
For more information, visit Biomedix.com.
#####
Biomedix Media Contact:                                         
Chris Trygstad
Biomedix
ctrygstad@biomedix.com