In honor of Diabetes Awareness Month this November, Biomedix is inviting all healthcare professionals to optimize care for their diabetic patients through the earlier identification of related chronic complications such as Peripheral Artery Disease (PAD), and now Peripheral Neuropathy through a new partnership with O'Brien Medical.
To build on our mission to optimize patient outcomes through community-based collaborative care, we are excited to offer our customers the following:
Now through the month of November1, with every purchase or upgrade of a PADnet system, Biomedix is offering a free ETF 128 medical device (a $500 value) to enable the earlier identification of peripheral neuropathy and PAD in a single patient encounter. The ETF 128 offers more objectivity in a repeatable test that is reimbursable2, unlike the traditional tuning forks that are often used.
Fill out the form below and we'll have someone from our team reach out!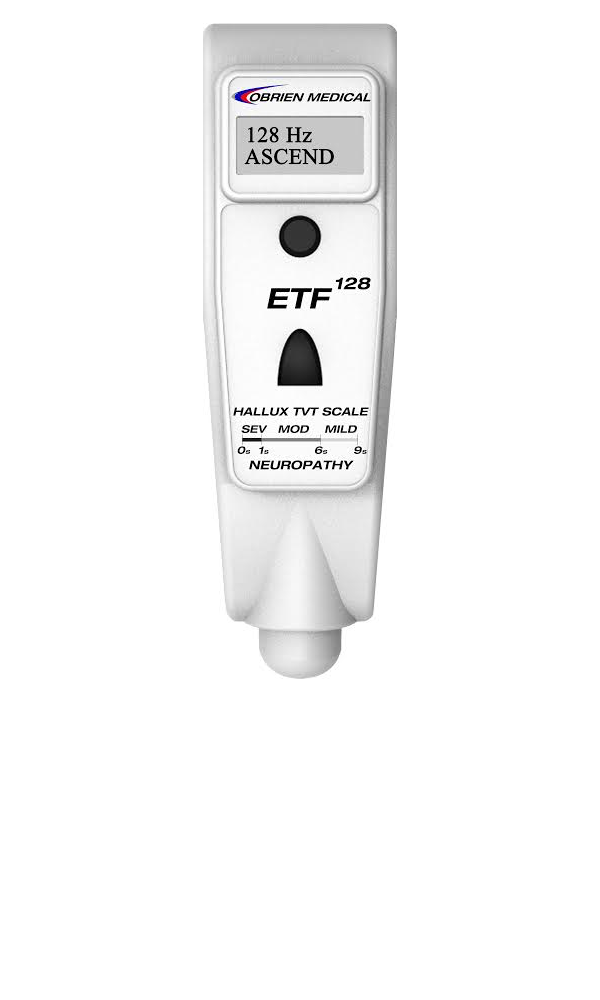 1 – while supplies last
2 – Biomedix and its affiliates do not provide reimbursement advice. This material has been prepared for informational purposes only, and is not intended to provide, and should not be relied on for reimbursement advice. You should consult your own reimbursement advisors.