Study Links Depression To Higher Rate of Negative PAD Outcomes
Study Links Depression To Higher Rate of Negative PAD Outcomes
The results of recent retrospective study published in the Annals of Vascular Surgery found that patients with Chronic Limb Threatening Ischemia (CLTI) tended to have worse outcomes if they also had depression.
This retrospective study of approximately 3,000 patients from an academic medical center were identified as having CLTI, a more severe form of Peripheral Artery Disease (PAD). These patient charts were analyzed and 7.1% were identified as having comorbid depression, by identifying patients  diagnosis codes in their chart 6 months prior or after the PAD diagnosis. 
The amputation rate of patients without comorbid depression was 14%, but if comorbid depression was identified the amputation rate was 25%, or 71% higher. 
The mortality rate for patients without comorbid depression was 23%, while it was 32% for those with comorbid depression, a 39% increase.
What was encouraging is the positive impact that treatment with antidepressants had on PAD-related outcomes. For example, patients with comorbid depression had an increased odds ratio of mortality of 2.64, but if they were being treated with antidepressants, the odds ratio reduced greatly to 1.06.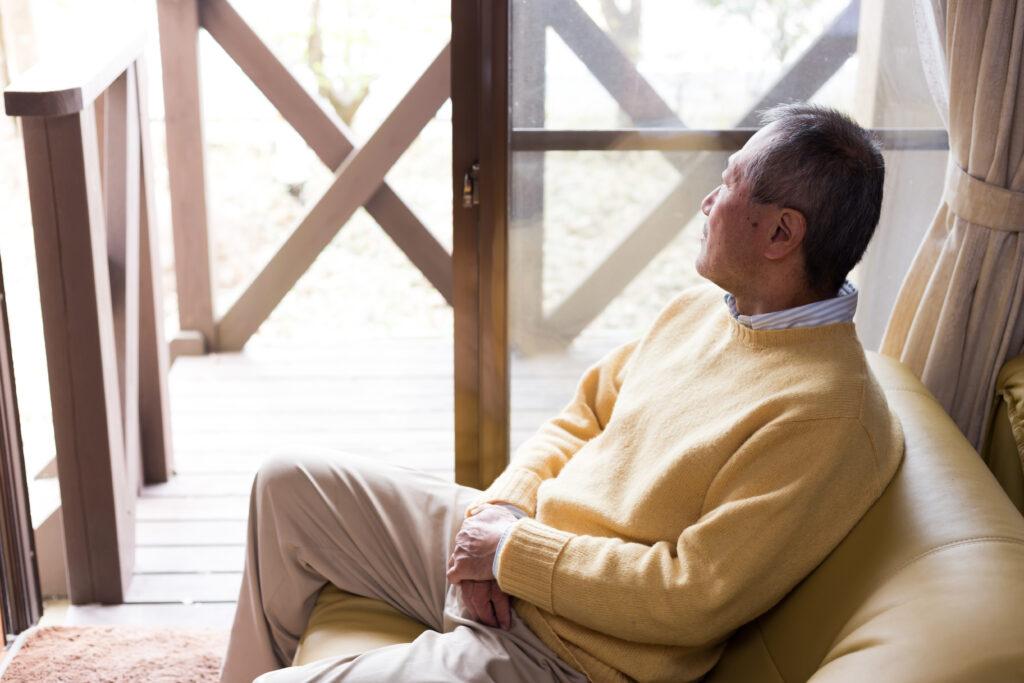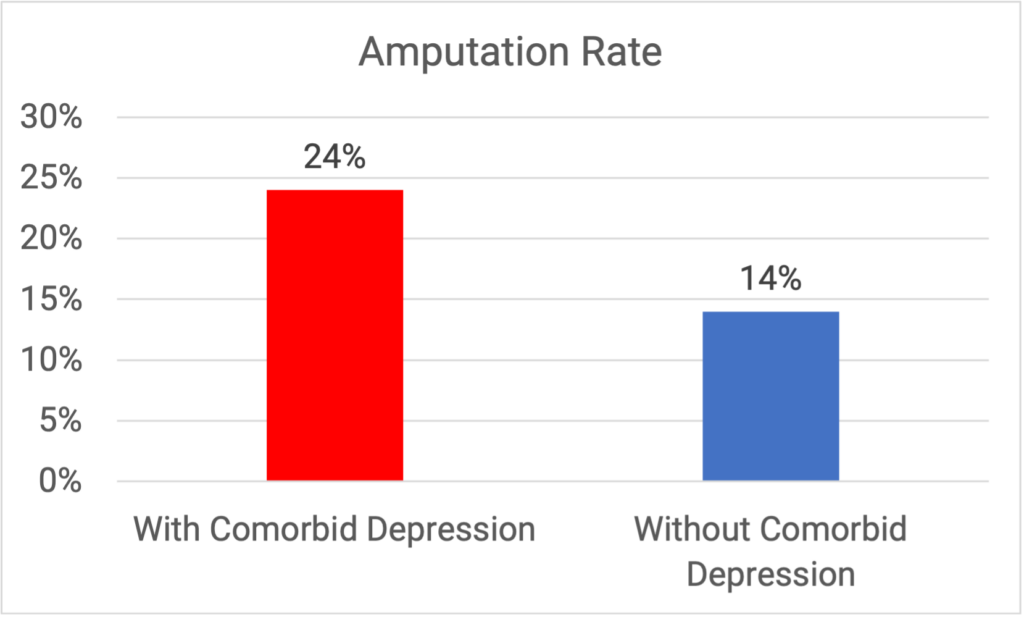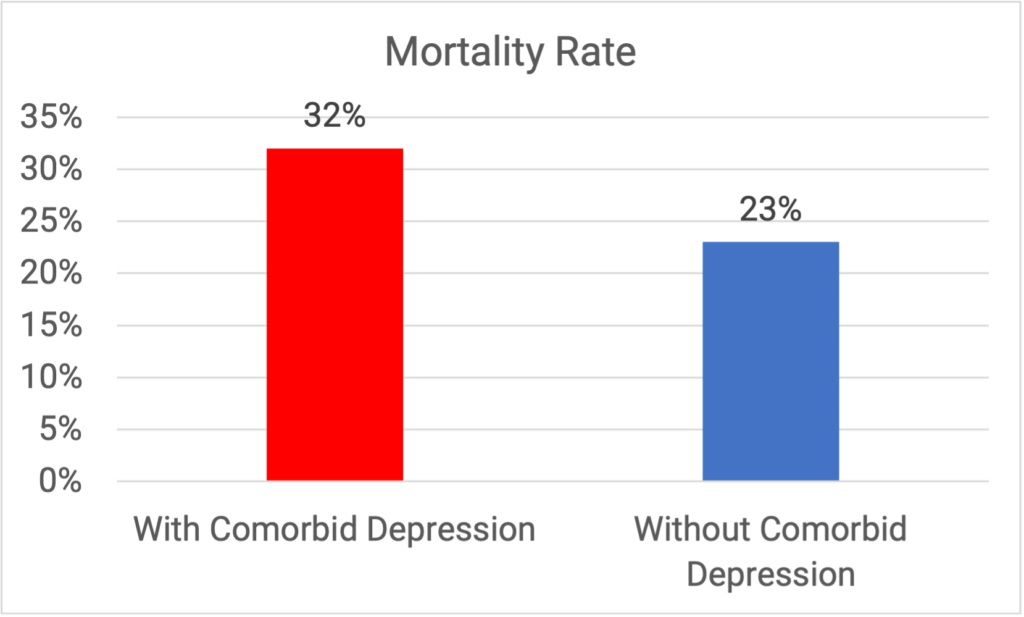 Conclusion: This study supports the clinical value of assessing PAD patients for behavioral health conditions such as depression. The Biomedix PADnet Xpress solution enables for point-of-care screening for PAD, and includes an integrated depression screening tool. The results of both studies are synced to Biomedix Xchange for care planning and coordination across multiple specialities.
Source: Tara Zielke, Michael Wesolowski, Melissa D'Andrea, Bernadette Aulivola, The Impact Of Comorbid Depression On Mortality And Amputation Risk In Patients With Chronic Limb Threatening Ischemia, Annals of Vascular Surgery, Volume 71, 2021, Pages 465-466,