For the month of September, Biomedix is launching an initiative to create a community of success for PADnet customers, to highlight how PADnet is used in practices to save limbs and save lives.
To help jump-start this effort, we are offering a free PADnet poster to those who share their PADnet stories.
This poster is designed to hang in your office, educating your patients about PAD, and encouraging them to talk to their doctor if they experience any of the typical symptoms of PAD.
To qualify for a free poster, you must:
Be a PADnet customer under an active service contract
Fill out the form below, answering all of the questions
Have your testimonial approved by Biomedix
Fill out a release form provided by Biomedix
After these steps have been completed, we'll send you the poster!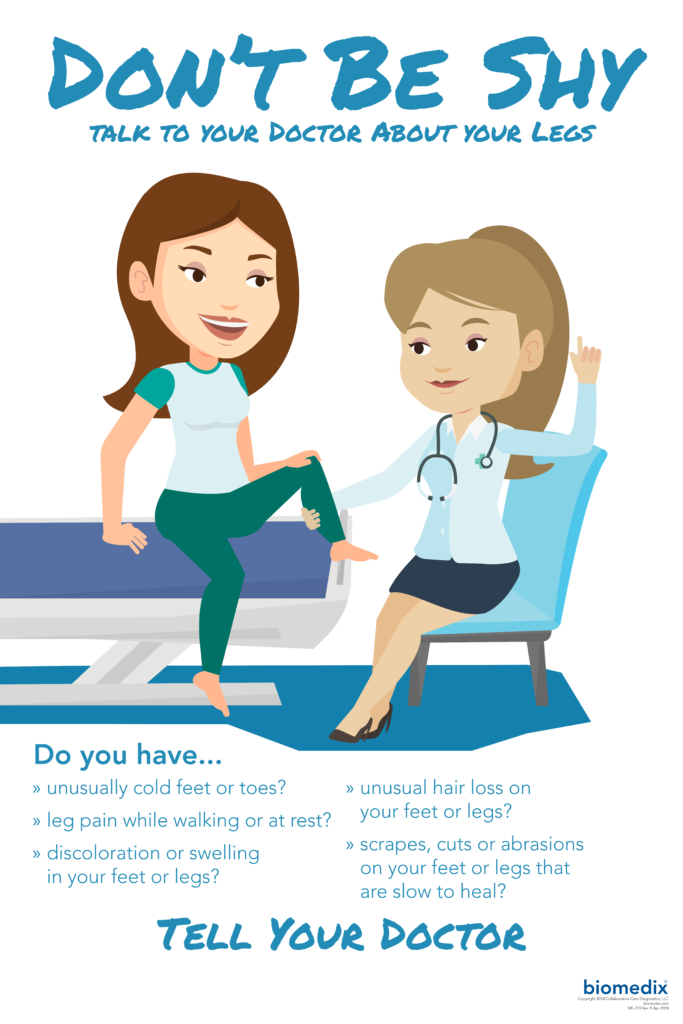 * offer restricted to active PADnet customers