The National APMA Scientific Meeting: Join Biomedix at booth #203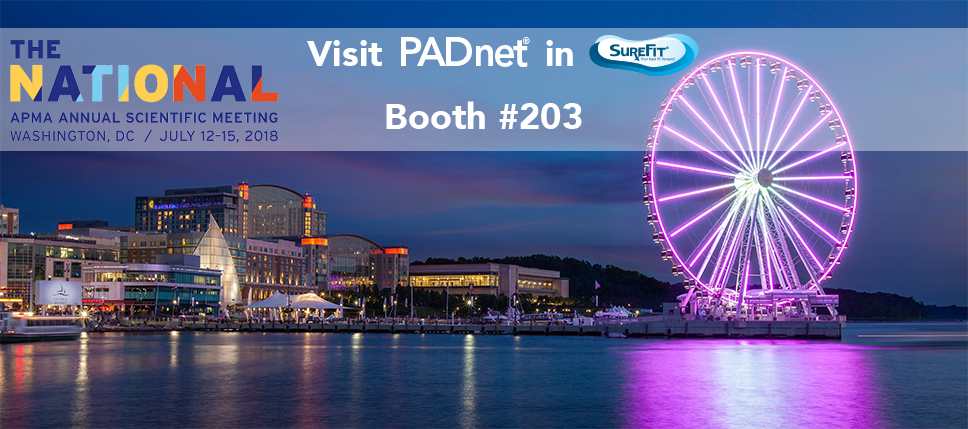 Going to 2018 APMA National Scientific Meeting? Then look forward to experiencing PADnet 4.0 at the SureFit Booth, #203.
If you are going to be at the National, stop by the SureFit booth [Booth #203] to discover all that is new with PADnet 4.0 at the upcoming 2018 APMA National Scientific Meeting.
PADnet is a critical tool to help non-invasively identify peripheral vascular disease. Team with SureFit and PADnet to:
Save limbs and save lives by identifying a chronic condition that affects 1 in 3 diabetics over the age of 50
Partner with EMRs
Streamline clinical operations via bi-directional HL7 interfaces
Satisfy MIPS requirements by using PADnet alone!
To schedule a demo or discussion time with a Biomedix representative at the show, please sales@biomedix.com, or call 877-854-0014.
PADnet at the SureFit Booth, #203
The National APMA Scientific Meeting
July 12 – 15, 2018
Gaylord National Resort & Convention Center
201 Waterfront Street
National Harbor, MD 20745