Upcoming Webinar: Advancing Healthcare Equity By Addressing the Amputation Epidemic
When: December 10th, 7 pm Central
A major consequence of racism in healthcare is the increased rate of adverse outcomes of chronic conditions in minority populations. Non-traumatic lower-extremity amputations are just one of the major adverse outcomes more likely to happen to patients in under-served communities. These amputations carry high risks of mortality, related complications, and a reduced quality of life. Join us for a session on how you can contribute to lowering amputation rates for African-Americans and other people of color.
Speakers
Dr. Tracie Collins
Dean of Population Health @University of New Mexico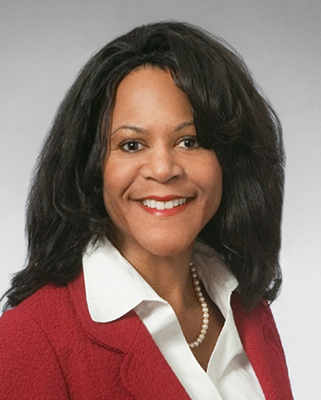 Dr. Collins completed an internal medicine residency at the University of Oklahoma, Tulsa followed by a fellowship in general internal medicine at Harvard Medical School and a Master of Public Health at Harvard School of Public Health. From November 2011 to June 2019, Dr. Collins served as Chair, Department of Preventive Medicine and Public Health and Kansas Health Foundation Distinguished Professor. From 2010 to 2012, she was chair for the Disparities Task Force, Society of General Internal Medicine. From 2013 to 2016, she served as president-elect, president, and immediate past-president for the Association of Chiefs and Leaders of General Internal Medicine. She completed several trials, funded by the NIH, to determine the efficacy of phone-based, texting, and smartphone applications to promote physical activity among diverse populations including African Americans with PAD, overweight/obese adults with PAD, and Latino adults with one or more risk factors for cardiovascular disease.
Dr. Tracy Reed
DPM @Tracy Reed DPM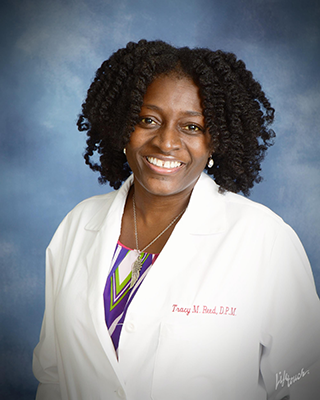 Dr. Reed is a native of St. Louis, Missouri. She has a Bachelor of Arts degree in Chemistry from Lindenwood College and a Doctorate of Podiatric Medicine from Dr. William M. Scholl College of Podiatric Medicine. Dr. Reed did 2 years of residency at St. Barnabas Hospital in New York City. Dr. Reed is presently working in private practice and is a Fellow of the American College of Foot and Ankle Orthopedics and Medicine. In 2017 she opened a retail pharmacy in her office called TPD Pharmacy. She has received numerous awards for doing community service in the areas of sickle cell disease and with Top Ladies of Distinction, Inc. Her current hobbies include traveling and tap dancing. She started volunteering with the Sickle Cell Disease Association of St. Louis around 1999 and has been active in the sickle cell community as an advocate, mentor and patient.